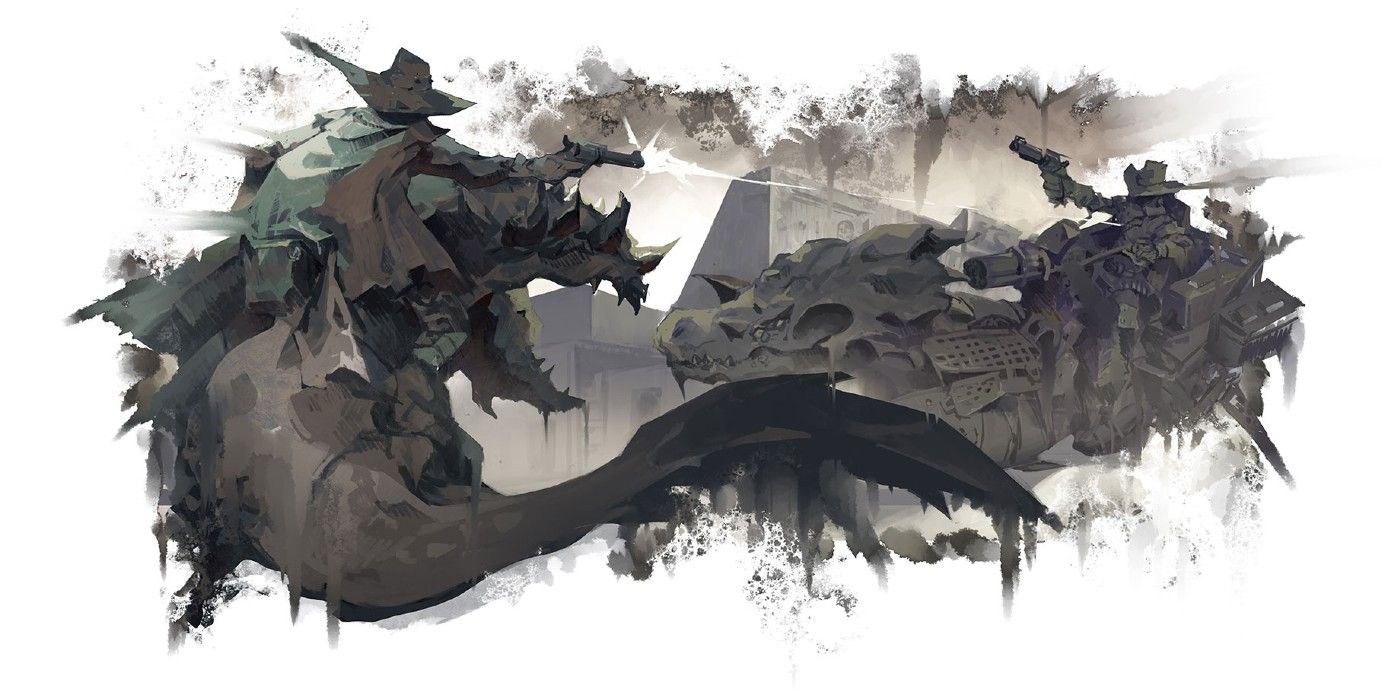 Borderlands 3 has never really stopped giving players new things to shoot and new ways to shoot them, but the next few months are really going to pick things up. Late March is going to see the launch of the game's next big story DLC, Guns, Love, and Tentacles, but after that, Gearbox will have plenty more in-store throughout the coming spring.
Today saw the developer take the stage at PAX East and discuss its plans for the franchise, including the DLC and the Borderlands movie being directed by Eli Roth. During the presentation, Gearbox revealed that Guns, Love, and Tentacles and all its new content are just the start of what high-level players can look forward to in the coming months, the first of which will be an overhaul of Mayhem Mode.
RELATED: Borderlands 3 Update Buffs Some of the Worst Legendary Weapons and More
Without going into specifics this time, it was confirmed that "Mayhem 2.0" will arrive in a free update sometime in April and introduce "some surprising new modifiers" to spice up the endgame with "more fun, more loot, more mayhem." Moreover, the update will make it possible for players to change their Mayhem level from their ECHO device instead of having to go back to the console aboard Sanctuary III.
April will also see the start of Borderlands 3's next seasonal event, titled Revenge of the Cartels, which will introduce new Cartel operatives for players to hunt down, with encounters that will change depending on which Cartel division players are fighting. Then, in May, the game will receive a brand new Takedown following the Takedown at the Maliwan Blacksite, this time focusing around the mysterious Eridian Guardians. As with Mayhem 2.0, both events will be free for all players, and will also sport their own unique gear and rewards to earn.
While Gearbox is focused on hyping the content detailed in the roadmap for now, it also gave players a glimpse of what's to come beyond spring with a sneak peek of the game's third campaign DLC, which is currently slated to launch at some point this summer. Said sneak peek simply consisted of a piece of concept art (located at the top of this article) and three words: "outlaws and dinosaurs."
"Things are coming along nicely for Borderlands 3's third and fourth campaign add-ons," Gearbox wrote on the official Borderlands website, and if the spring roadmap is any indication, it's likely that players will also have lots of additional free content to look forward to alongside its paid content throughout 2020.
Borderlands 3 is available for PC, PS4, Stadia, and Xbox One.
MORE: Borderlands 3 Story DLC Seems to Be Following an Interesting Pattern
from Game Rant - Feed https://ift.tt/2ThaD3a